At Best Choice Lawn Aeration we know there seems to be a lot of competition on the local lawn aeration service market in Houston and that some companies even practice an aggressive marketing style that makes you give in to last-minute deals and similar sales strategies. We also know that this apparent abundance of competition can make you believe that every company out there is more or less on top of their game and that it may not matter so much which one you choose in the end, since they can all take care of your lawn with similar results. Whether you're a new or returning customer, you'll find our field personnel to be skilled and efficient—and our office staff to be knowledgeable and responsive.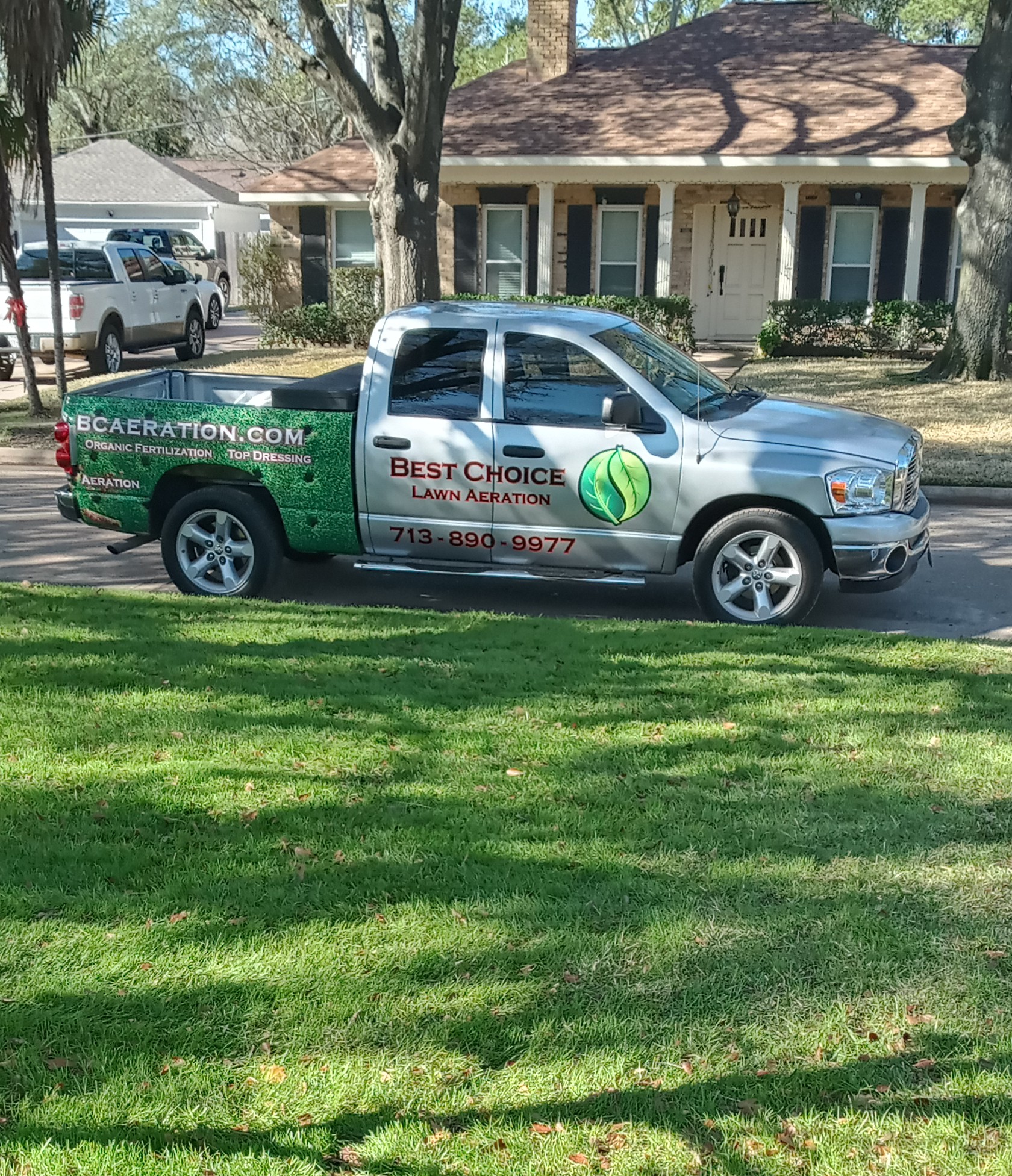 We are seasoned professionals who care about our clients and their properties. We are interested in maintaining a helpful and reliable presence in the community, so you can count on us.
We are a locally owned and based company, so we take pride in knowing the needs of our clientele in the neighborhood.
Our team is highly trained in every detail of 

lawn aeration

services and in all the specifics of Outstanding Customer Service as well.
We are reliable and punctual; you can count on us to show up weekly at the scheduled time in order to fulfill the job we signed up for.
We value each customer and treat their property as if it would be our own. One unhappy customer is one too many.
Drawing strength from this amazing team of professionals, Best Choice Lawn Aeration provides superior service and attention to detail during all project phases. The companies that aggressively try to make you sign up for an attractive deal are either going to charge you later with hidden costs, or, in the worst case scenario, perform such a poor job that your lawn may be in need of serious restorative treatments to fully recover. We Take Care of the Lawn Related Problems so You Don't Have To. A reliable lawn aeration service provider like Best Choice Lawn Aeration can really make the difference between having a beautiful and healthy lawn you can just relax and enjoy, and struggling with how to handle all the lawn-related problems that pop up.
© 2023 Best Choice Lawn Aeration